Testimonials
Leave us a review!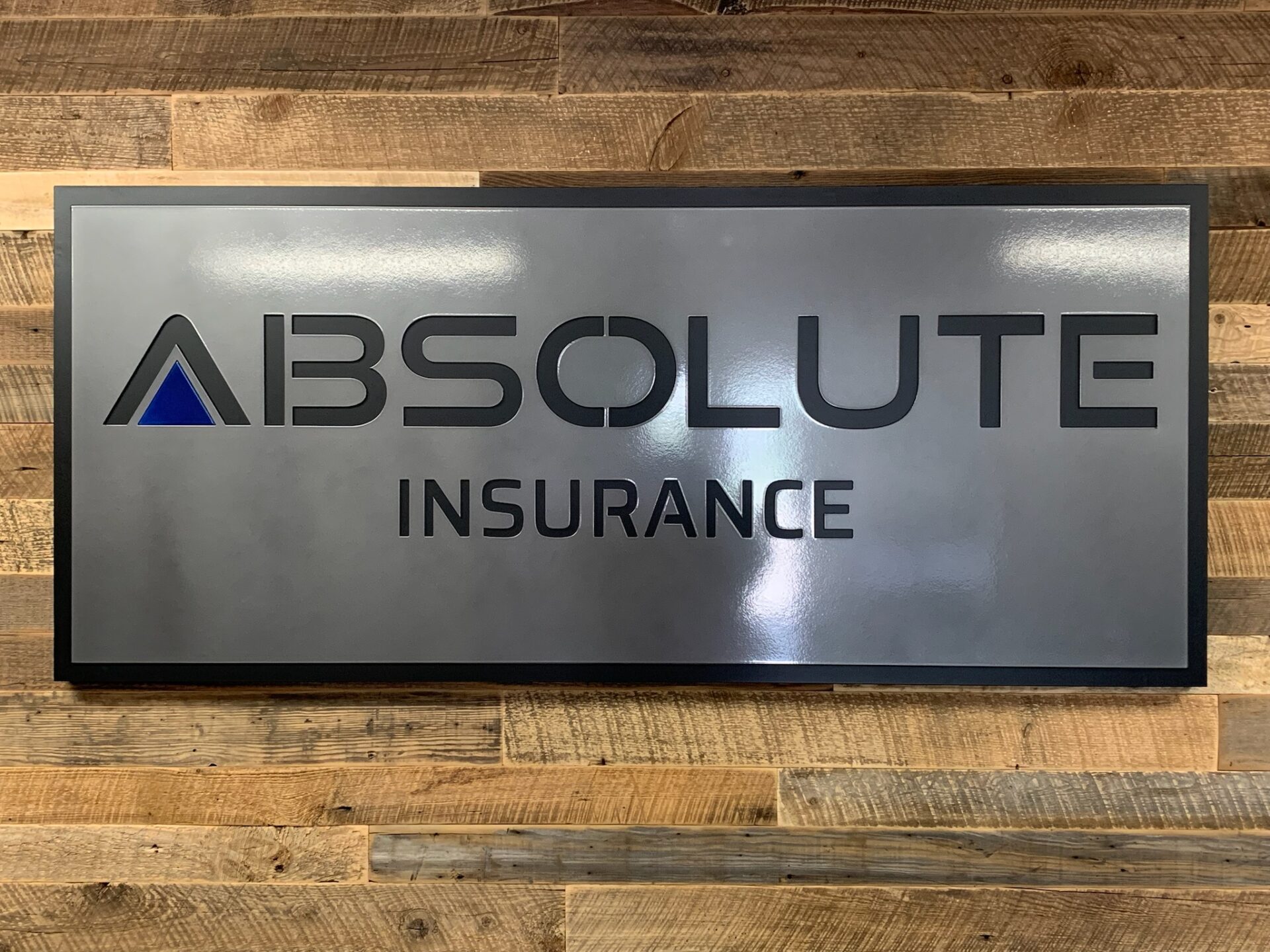 Aaron Hovland and the staff at Absolute Insurance have been great to work with. Recently we had hail damage on our home and Aaron made it a quick and easy process to get the home inspected and payment sent to us so we could have our roof fixed. This was the first claim we've ever made so it was nice to have someone as experienced and educated as Aaron to work with. He made it stress free and easy! Thank you Aaron and Absolute Insurance!
Trustworthy. Honest. Respectful. Caring. These are some of the ways I describe Aaron and the staff at Absolute Insurance when I refer friends or colleagues who are looking for a new insurance agent/agency. When I was shopping for insurance for my business, Aaron took the time to listen to my needs/concerns and provided the right coverage for me; never trying to up-sell me coverage that I didn't need. I have been so satisfied with the service Aaron and the staff at Absolute Insurance has provide for my business, I am switching my personal insurance policies to them as well.
The team at Absolute Insurance is outstanding. They are courteous and prompt and always make sure my questions get answered. Mr. Hovland is always working hard to provide the best policies for me. He notifies me if there is a policy that will save me money and/or is better for me. He works very closely with me and understands my personal and business needs and he explains things in a way that I can understand. I highly recommend Absolute Insurance to all my friends.
Absolute Insurance has what I would compare to a small town feel, with great options for all of my different insurance needs. Aaron has always made sure we are taken care of with any claims or questions.
Absolute Insurance handles all of our business insurance needs. Aaron is thorough, reliable, and takes any worry out of the equation. They are a first-class company with the friendliest and most helpful staff.
I trust Absolute with all of my insurance needs. From my experience, they put the customer first and do what is best for us before what is ideal for them. I work with Aaron and not only is he very professional, knowledgeable, and a punctual business man, but from my personal experience, one of the nicest people I've met. I'd work with someone of his character any time.
I love working with Absolute. Aaron is the best Insurance Agent I have dealt with over the years.
The crew at Absolute Insurance, is absolutely incredible. I have all my personal and business insurance with this great company. They saved me money compared to my previous insurance company. The Absolute crew is very friendly, honest, reliable, and very easy to work with. I've had to file a few claims…made some phone calls to Aaron, and he did the rest. Their rates are very reasonable and I'm glad to be a customer. All in all, it doesn't take much time to get a comparison. If Absolute can't beat your current insurance company's quote, Absolute will be honest with you!
First and foremost… Pat Jones is a phenomenal agent to work with. It's a simple and proven fact that with your own personal selection of proper coverage based on his trusted advice, you will always be rest assured that he has you and your loved ones protected. Pat has been providing my family with insurance for multiple generations and I can't foresee us ever switching because when we need him… he is always there, every time, and continually provides a service over and above my high expectations. I don't speak lightly when I reflect on his obvious knowledge, ability, and expertise. He has been there for me at a time when unexpected trauma has taken a loved one's life and also to when my teenagers have needed his professional input of information, support, and patience in navigating the insurance world. I could go on forever but I do know, that my family relies on (having had in the past, currently having, and will continue to choose to have in the future) the protection, care if and when needed, and trustworthy coverage within the hands of Absolute Insurance Agency.
We have all of our business and personal policies with Absolute Insurance in 5 states. Aaron, Pat and their staff have done an excellent job in providing us with the coverage we want and need at the best price we have been able to find anywhere. More importantly their service after the sale and helping us with our claims has been absolutely phenomenal. They have assisted us in filing the correct paperwork with our large corporate customers and going the extra mile to make sure we have received fair and prompt settlements from the insurance company. Aaron and Absolute Insurance are not only the best Agent and Agency we have ever dealt with but they are an integral part of our business team. We feel very fortunate to have them working with us in our business!
I've been using Absolute for my insurance needs since they first started their business. Our agent, Aaron Hovland has always been great. He responds to email, phone calls, and text messages promptly. He has always been great to work with and has always been willing to go the distance for his clients. Aaron is also the agent for a friend of mine and she had hail damage to the roof of her house. An adjuster was trying to decline her claim. Having previous experience in the roofing industry, Aaron went to her home with a ladder and inspected the room himself. Her claim was approved. If I've ever had an issue, question, or problem, I've been able to get ahold of either Aaron or Joan with a quick phone call. The team at Absolute are a fun and friendly group to work with and it's clear they have strong family values guiding how they run their business. They take good care of their clients.
We have used Absolute Insurance for both our personal and company insurance needs for years. Absolute Insurance has great communication and is dedicated to meeting clients needs. We rate them superior above the rest!
I use Absolute Insurance for all my insurance needs!! Aaron has gone above and beyond for my family to answer all of our questions and make sure we are getting exactly the right fit for our needs. He is always quick to get back to me and follow up with us to make sure any claims have been dealt with appropriately. I would recommend Absolute Insurance to anyone looking for a caring and thorough insurance company.
My wife and I have worked with Aaron for the past several years now, and many people have heard me say, "your insurance company is only as good as your agent." Well Aaron at Absolute Insurance Agency is one of the best! Aaron and his friendly staff are always available to take care of our questions promptly and with professionalism. I would highly recommend Absolute to anyone!
I have all my business and personal policies through Absolute and couldn't be happier with the service I have received from my agent. When making insurance decisions Pat was knowledgeable and honest about getting me the coverage that fits my needs. It doesn't hurt that they were able to save me money!
I have all my insurance through Absolute Insurance and highly recommend them. They are extremely knowledgeable, helpful and always quick to respond if any questions arise. If you are looking to simplify your life and save money I would suggest contacting Absolute.
Refreshing to have a local knowledgeable agent who I can get hold of any time! No automated services, waiting to speak to a representative who's knows nothing about or your case. I can call, email, text anytime! Such good peace of mind!
I have all of my insurance needs met by Absolute Insurance Agency in West Fargo. I have found their services to be accomplished in a timely, convenient manner and always with courtesy.
You can't beat the friendly and encompassing service you receive from Absolute. We always know they're looking for the lowest rates and they respond almost immediately whenever we need anything. We trust them with all of our insurance needs and have referred them to several people.
Absolute Insurance has been wonderful to do business with! The entire team at Absolute is extremely knowledgeable, personable, and professional! Keep up the great work Absolute!
We have been thrilled with the services we have received through Absolute! We have a few different policies and have been pleased with the coverage. The staff are top notch and always prompt at answering any questions whether it be via e-mail or phone! Would highly recommend using Absolute for your insurance needs!
What makes Absolute Insurance Agency different is how they treat their customers. In fact, you're not a customer at all. The staff and the agents are your friends. They treat you like family. They look out for you. They keep your best interest in mind all the time. When you find an insurance company like Absolute, you know you have someone in your corner and each and every time.
Had a great experience working with Pat at Absolute. He was knowledgeable of the products I was in need of and able to save me MONEY! I didn't feel pressured into buying unnecessary coverage or underinsured when my final decisions were made. Thanks Pat!
The Absolute team provides excellent customer service, quick turnaround times and whether its personal or business needs I feel confident I'm purchasing the greatest value and best coverage available on the market!
If you like great service and fair premium rates, Absolute will provide both. We have trusted Aaron with our needs for 8 years and will continue to for many more!
The level of service and professionalism we've received from Aaron at Absolute Insurance Agency is unparalleled. Aaron has helped us insure our home, car, motorcycle, and boat – all with an easy to understand approach given Aaron's high level of expertise. Aaron and the team from Absolute have provided our family with incomparable rates and service. It is without hesitation that we highly recommend Absolute Insurance for every family's insurance needs.
Pat has had my insurance since he started in the business. I am confident I am getting the best possible prices for my businesses, home, and auto. When I did have a claim he was very helpful and explained all that needed to be done. Thank you Pat and all your staff.
Absolute definitely treats you like a person and not a number. Service is second to none and are always looking out for their clients best interests. Thanks for the help over the years!
We highly recommend Absolute Insurance and Aaron! The Hovland family has handled our insurance needs my entire adult life and the service has always been incredible.
Contact Us
Have a question? Ready for a quote? Contact us today.